Post-Surgical Care
Recovering from surgery can be a challenging and delicate process, but you don't have to go through it alone. At New Road Home Care Agency, we specialize in providing exceptional post-surgical care to ensure a smooth and comfortable recovery for our clients.


Comprehensive and Compassionate Post-Surgical Care
Our team of experienced caregivers is dedicated to delivering comprehensive and compassionate post-surgical care tailored to meet your individual needs. We understand that each person's recovery journey is unique, and we strive to provide the highest level of personalized care to promote healing and well-being.


Support Every Step of the Way
From the moment you return home after surgery, our caregivers are there to support you every step of the way. We assist with medication reminders, wound care, and monitoring vital signs to ensure your recovery progresses as smoothly as possible. Our knowledgeable caregivers work closely with medical professionals to follow prescribed treatment plans and provide updates on your progress.


Comfort and Convenience in Your Own Home
Recovering in the familiar surroundings of your own home can significantly contribute to your well-being during the post-surgical period. Our caregivers create a comfortable and nurturing environment, ensuring you have everything you need for a successful recovery. We handle daily tasks, such as meal preparation, light housekeeping, and personal care assistance, allowing you to focus on rest and recuperation.


Emotional and Psychological Support
We understand that recovering from surgery not only takes a physical toll but can also impact your emotional well-being. Our compassionate caregivers are there to provide emotional support, lend a listening ear, and offer companionship during your recovery. We strive to alleviate any feelings of anxiety or loneliness, promoting a positive mindset and overall healing.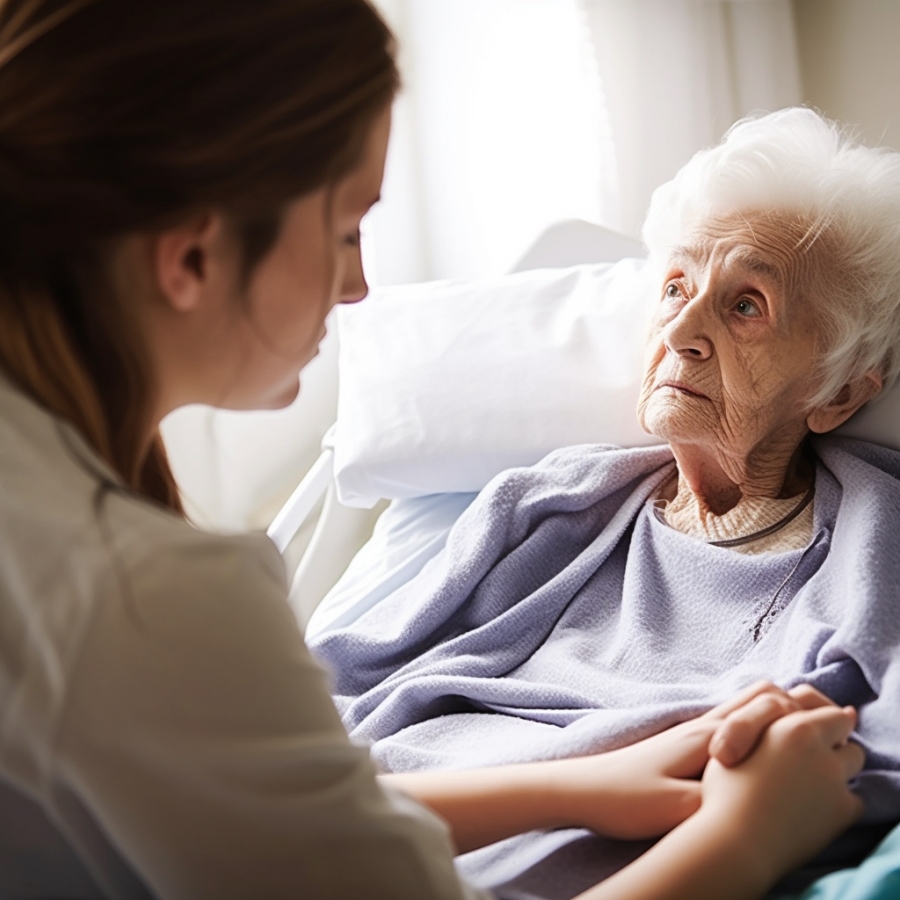 Your way of caring
Our Post-Surgical Care
Our team of dedicated caregivers is trained to offer personalized care tailored to the specific needs of each individual. We work closely with patients, their families, and healthcare professionals to develop customized care plans that promote a smooth and successful recovery. Our "Post-Surgical Assistance" care service includes the following:
Personal Care:

Our caregivers provide assistance with activities of daily living, such as bathing, dressing, grooming, and mobility support, ensuring comfort and promoting independence.

Medication Management:

We ensure that individuals adhere to their prescribed medication schedules, assisting with medication reminders and coordination with healthcare providers.

Wound Care:

Our caregivers are trained to observe wound areas, including monitoring for signs of infection and ensuring a clean and healing environment.

Pain Management:

We work closely with healthcare professionals to implement pain management strategies, ensuring that individuals are as comfortable as possible during their recovery process.

Rehabilitation Support:

Our caregivers assist with prescribed exercises and rehabilitation routines to aid in the recovery of strength, mobility, and overall physical well-being.

Nutritional Support:

We help individuals maintain a healthy diet by assisting with meal planning and preparation, ensuring they receive proper nutrition to support the healing process.

Transportation and Errands:

Our caregivers can accompany the clients to medical appointments, make grocery shopping, and other errands, easing the burden of logistical arrangements during the recovery period.

Emotional Support::

We understand that the post-surgical phase can be emotionally challenging. Our caregivers offer companionship, active listening, and emotional support to alleviate anxiety, promote well-being, and provide a positive outlook.

Coordination of Care:

We collaborate with healthcare professionals and keep them updated on the individual's progress, ensuring seamless communication and coordination of care throughout the recovery journey.
Ready to Begin?
Initiate Your Care Request Today.