Intermediate Care
Providing specialized care tailored to the unique needs of individuals requiring intermediate care is our expertise. Our dedicated team of caregivers is committed to delivering exceptional support, ensuring comfort and promoting well-being.


Comprehensive Intermediate Care
We recognize that intermediate care bridges the gap between basic assistance and more intensive medical care. Our caregivers possess the knowledge and experience to provide comprehensive support to individuals with specific health conditions or those transitioning from hospital care to home. We prioritize your comfort, safety, and overall wellness throughout the intermediate care journey.


Personalized Care Plans
Each person's intermediate care needs are different, which is why we develop personalized care plans for every individual we serve. Our caregivers take the time to understand your specific requirements and work closely with you and your healthcare team to create a tailored approach. We strive to meet your unique needs while promoting independence and maintaining your dignity.


Assistance and Support
Our compassionate caregivers are trained to provide assistance and support with various activities of daily living. From medication management and wound care to mobility assistance and monitoring vital signs, we are here to ensure your well-being and peace of mind. We focus on creating a comfortable and nurturing environment, where you can feel at ease and confident in the care you receive.


Empowering Independence
Our goal is to empower individuals receiving intermediate care to maintain their independence and improve their quality of life. We encourage and support your active participation in decision-making regarding your care, promoting a sense of control and autonomy. Our caregivers are here to provide guidance, encouragement, and assistance whenever needed.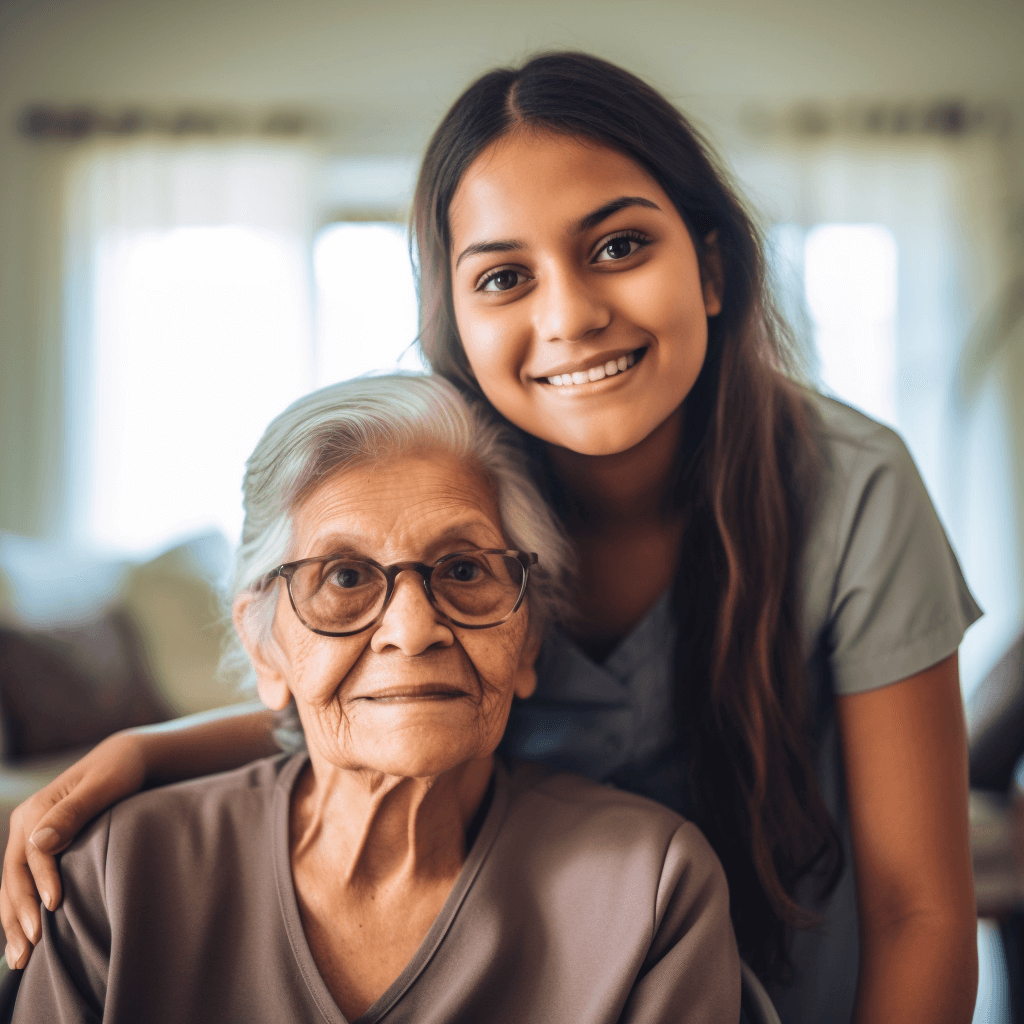 Your way of caring
Our Intermediate Care Assistance
With our compassionate and highly trained caregivers, we strive to ensure that individuals receive the highest quality care and support tailored to their specific requirements. Our "Intermediate Assistance" care service covers a wide range of essential areas to promote a fulfilling and comfortable lifestyle. Here are some key aspects of our service:
Personalized Care Plans:

We believe in providing individualized care plans that consider the unique needs, preferences, and goals of each person we serve. Our experienced nurses work closely with individuals and their families to develop a comprehensive plan that addresses their specific areas of assistance.

Mobility Support:

Our caregivers are trained to assist individuals with mobility challenges, ensuring their safety and comfort. We offer support with walking, transferring, using mobility aids, and maintaining an environment that minimizes fall risks.

Medication Management:

We understand the importance of proper medication management. Our caregivers provide reminders, assist with medication organization, and ensure that individuals take their prescribed medications according to the prescribed schedule.

Daily Living Activities:

We assist with activities of daily living (ADLs) to promote independence and well-being. This includes assistance with bathing, dressing, grooming, and other personal care routines. Our caregivers respect the individual's privacy and dignity while providing necessary support.

Meal Preparation and Nutrition:

Our caregivers can assist with meal planning, preparation, and dietary management. We take into account individual preferences, restrictions, and nutritional requirements to ensure that individuals receive healthy and balanced meals.

Light Housekeeping:

Our caregivers help maintain a clean and comfortable living environment by assisting with light housekeeping tasks such as dusting, vacuuming, laundry, and organizing personal belongings. This ensures that individuals can live in a neat and clutter-free space.

Companionship and Social Engagement:

We believe in the importance of emotional well-being and social interaction. Our caregivers offer companionship, engage in meaningful conversations, and participate in activities that promote mental stimulation and social engagement.

Transportation Assistance:

We understand the significance of maintaining independence and staying connected to the community. Our caregivers can accompany the clients to medical appointments, make grocery shopping, social outings, and other essential errands.

Caregiver Respite:

We recognize the dedication of family caregivers and the need for occasional breaks. Our "Intermediate Assistance" care service offers respite care, giving family caregivers the opportunity to rest and rejuvenate while ensuring their loved ones continue to receive the care and support they need.
Ready to Begin?
Initiate Your Care Request Today.